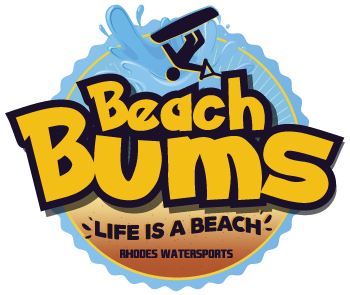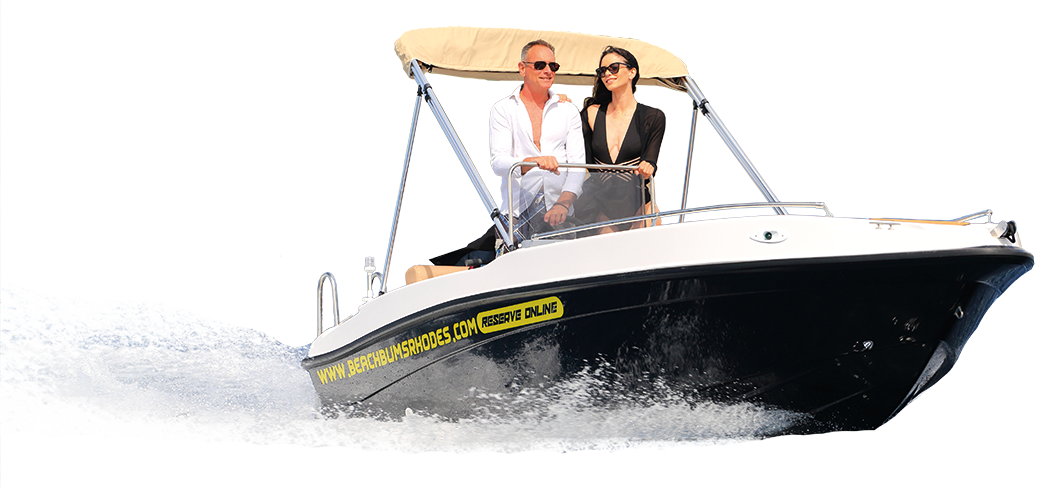 The Southeast Coast Tour (3 hours)
Swimming in turquoise waters of Navarone Bay.
Relaxing at St. Paul's Bay under the magnificent Acropolis of Lindos.
Snorkeling in the crystal-clear waters of Fokia bay, St. Pauls bay and Lindos.
Exploring the little-known Ginas Islets and "Cleobulus Tomb caves" in Lindos.
Description of the trip
An amazing activity that you will adore while in Rhodes!
First stop is at Pefkos which consists of consecutive hidden bays with private remote gulfs. Then we continue to Fokia bay with crystal clear water and wild landscape. From there the boat heads to Ginas islets and the Navarone bay with its spectacular wall and amazing turquoise waters. We move forward to a gift of nature, The Passage of Lionhead where we reach the mesmerizing St. Paul's bay. Finally, we continue to Lindos under the acropolis in one of the most spectacular bays on the island. Warm crystal-clear waters.
Boat: Karnic SL651 225HP premium sports boat or A Hellas 18 BR 150HP
Skipper, snorkeling equipment & drinks are included in the price.
Max 8 people (Private).
Duration: 3 hours

Price
390€ (Karnic SL651 225HP)
320€ (A Hellas 18 BR 150HP)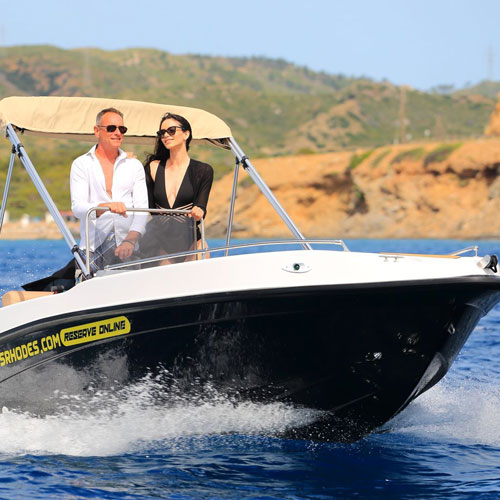 Rent a boat
A unique opportunity to swim at turquoise waters of Navarone bay and visit delusional landscapes of the famous St Paul's bay under the ancient acropolis of Lindos.
more information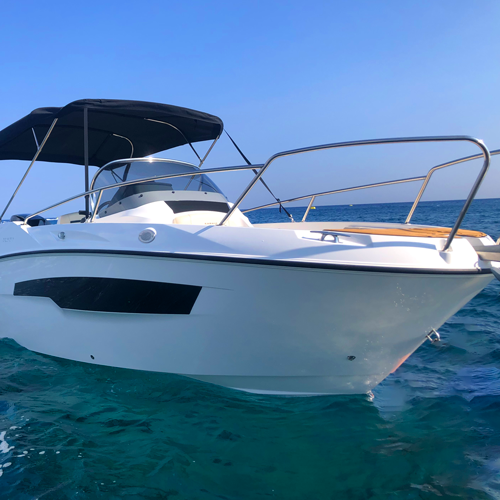 Get a cruise
A unique opportunity to visit incredible landscapes and swim in turquoise waters. We take you around the southeast coast to see the most memorable areas in this part of Rhodes.
more information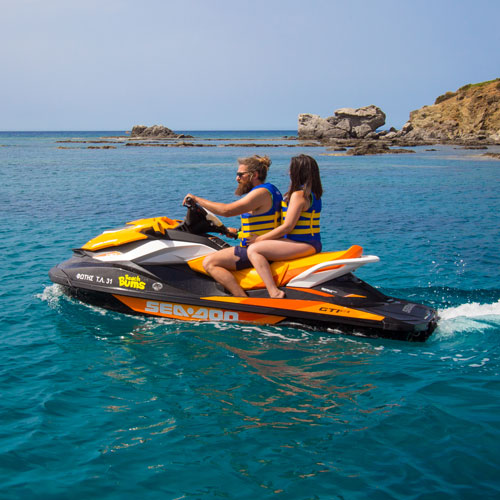 Safari time
Get ready for a Jet Ski Rhodes adventure! Anyone who finds the water and speed thrilling will definitely enjoy this activity.
more information
Cruises, Activities & more...
Why Choose Us
Our intention is to reveal the beauty of our island and to provide our customers with high-quality activities, in the same way that we would like to experience them ourselves. Also, we are geared towards caring for our customers, offering only the best maintained equipment, coupled with the maximum standards for your safety on board.
Our prices are competitive and fair. There are no hidden charges. Any unexpected or additional expenses must be pre-approved by you. That's how we would like to be treated, and that is how our customers are treated.
Brand New equipment
Pay on arrival No deposits
Pick up and drop off service
Full Insurance
Customer Care
Detailed Safety Briefing
Book with us and we are committed to exceed your expectations.